Welcome to the American Language Center of Marrakesh TEFL CERTIFICATE COURSE
The ALC Marrakesh now offers the Via Lingua teacher training program for English ...
TEFL CERTIFICATE COURSE Notice Board
IMPORTANT ANNOUNCEMENT!
ALC Marrakesh announces that registration for Summer intensives 2022 is open.
 For more information, please call
05.24.44.72.59 , visit our reception desk or click here.
Office hours:
Monday - Friday: 09h00-18h00
Saturday- Sunday: 09h00-12h00
Results for July 2022 Session

See Notice Board Register Now
The registration is open for the Summer intensive sessions for more information please Contact Us and for more details please
Click here
Test de Niveau
Contact Us
Welcome to ALC Marrakesh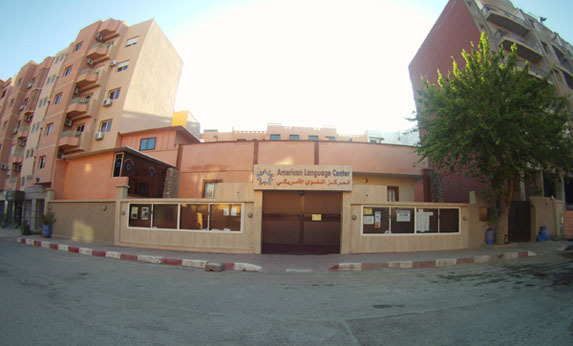 The American Language Center of Marrakesh (ALC) is one of twelve ALCs throughout the Kingdom of Morocco.
Others are located (by city size) in Casablanca, Rabat, Fes, Tangier, Meknes, Agadir, Mohammediya, Kenitra,Tetouan, Oujda and El Jadida.
ALC Marrakesh has been operating out of its present location since the early 1970s. The ALC added a second nearby villa, Annex 1.
Serving several thousand students each year, the ALC has been the top choice for English-language learners in Marrakesh for more than four decades.
Our facilities include classrooms furnished with flat-screen TVs, air conditioning, and German-engineered desks; a multi-media lab, a lending library, and a bookstore.
OUR FEATURED COURSES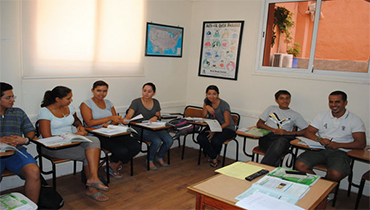 The Basic Program

The Basic Program

Students in an adult class

Also referred to as the Adult Program, this is for learners aged 15 and above. The program consists of three main cycles: Beginning, Intermediate and Advanced...

View details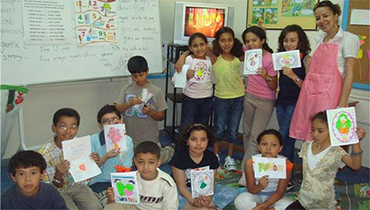 The Junior and Children Program

The Junior and Children Program

For teenagers aged 10 to 14, the ALC offers a junior program. Junior classes meet once a week for 2 hours. Students ...

View details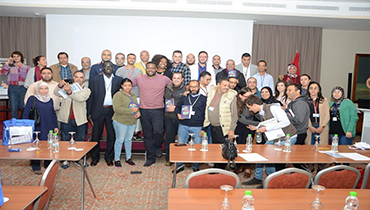 ESP program

English for Specific Purposes

English for Specific Purposes (ESP) is for high intermediate and advanced learners who feel confident about using basic grammar and vocabulary, and who are now ready...

View details
UPCOMING EVENTS
12
Feb, 2021 13
Feb, 2021 8:00 PM
Listening to the Voices of Congo!
19
Feb, 2021 08:00 PM
Sunpie and the Louisiana Sunspots